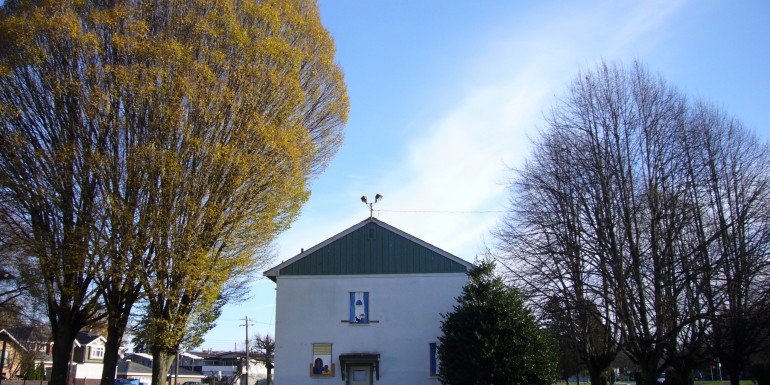 HOME ISN'T ALWAYS PRETTY, BUT THERE'S NO PLACE LIKE IT.

---
Have a look at this film's newest trailer HERE

---
The Little Mountain documentary film, renamed Champions of Little Mountain follows the stories of three families living in The Little Mountain Housing Project, their fight to save their homes from demolition and the power of their convictions.
Champions of Little Mountain is a documentary that began as a way to support members of my community in a time of crisis. In 2007, the BC government embarked on an aggressive plan to demolish Vancouver's oldest and most successful social housing complex: The Little Mountain Housing Project.  A small group of tenants had no faith in their government's "New Plan for Little Mountain" and decided to fight back. They refused to leave their homes and were faced with eviction notices.
Over the following two years all but one of two hundred and twenty-four housing units were vacated and demolished – the one that they were living in.

In 2009 they had fought for and won the right to live in the last standing row house at Little Mountain.
This might have been the end of the story, but the most dramatic scenes were to play out in the fall of 2012, when BC Housing delivered to the residents their final and incontestable eviction notice.
It was alarming and demoralizing. Of immediate concern was the health and well being of seniors Sammy and Joan Chang. In 2012, a tragic accident robbed Sammy of his remaining eyesight. Completely blind, Sammy was highly stressed and highly vulnerable. To make matters worse, the eviction was to take place on very nearly the same date as surgery on his critically injured eye. Both Sammy and Joan were desperate.
In response, core members of the community combined forces: press conferences were given and rallies organized. I hastily edited six short films from my raw footage and liaised with advocacy groups in order to screen them in  bookshops, community halls and cinemas, and finally in the chambers of Vancouver City Hall to the mayor and councillors.
What I chose for City Council was a 5-minute film titled "The Eviction of Sammy and Joan." At the end of the council meeting, I was taken aside by one of the councillors who told me that at the end of the film she had never heard the room fall as uncomfortably silent.
The eviction notice was defeated.
In addition, two levels of government and the developer wrote a better ending to the story. They pledged to build a new building for Sammy and Joan with room for them and 53 other senior citizens displaced by the destruction of Little Mountain. The decision was an acknowledgment of what I had learned: that when a community is destroyed, its displaced residents are at greater risk. Community matters. The victory was significant as it validated the struggle that three families had waged in order to be heard. This was their permanent civic legacy.
David Chudnovsky speaks about the doc from David Vaisbord on Vimeo.
The story of Little Mountain is particularly important within the context of the ongoing debate on how to build toward the future. This film needs to be completed so that other communities – not only in B.C. but across Canada – can learn from the Little Mountain experience. Some already have. The framework of the Heather Place re-development, was based on the failures at Little Mountain.
The BC Liberal Government learned something too, and shelved their plan to sell the rest of their public housing to developers; instead, they have opted for another policy regarding the future of public housing.  They have declared their intention to sell it all to "non-profits."  This announcement was not met with tears of joy.
The future of public housing will be challenging: some entirely government funded, some non-profit and some co-operative housing.  The willingness to engage in dialogue must come from all three levels of government – federal, provincial and civic – and must include the voices of those who live in those communities.
THE HISTORY OF THIS PROJECT:
The Little Mountain Film is part of  The Little Mountain Project.  It's as resource for engaged citizens to understand the story of the Little Mountain Housing Project. It's a video archive of the entire public consultation process from 2009 to the present moment, my blog about Public and Social housing policy in British Columbia, and a way of staying in contact with the community who have supported this documentary film emotionally and financially.

Click on this link for a look this film's CROWDFUNDING TRAILER OF 2104
Please click HERE to find how to contribute.  
Make cheques payable to:
David Vaisbord
348 East 40th Avenue,
Vancouver BC V5W 1L9
For more updates please find us on 2 Facebook Pages at:
https://www.facebook.com/LittleMountainFilm
and:
https://www.facebook.com/david.vaisbord
And Twitter at:
https://twitter.com/DavidVaisbord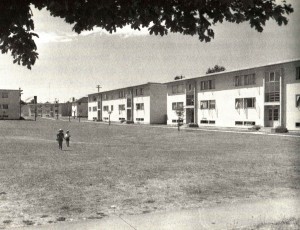 Fundraising for this film never ends…
Please click HERE to find how to PARTICIPATE